Al Pacino is one of the most celebrated actors in the film industry who has been on the big screen for more than 50 years.
He's known for taking in several historical roles such as "Michael Corleone" in Francis Ford Coppola's "The Godfather" and "Tony Montana" in the crime film "Scarface".
What's also famous about Al Pacino is that he's also known for portraying some of the most legendary villains in Hollywood. His versatility as an actor knows no bound as he's able to become any type of character, whether it be in a romantic, serious, or comic, he's able to do anything. 
He is one of the actors that belong in a generation that was able to shift the movie industry into how it looks like today. Just with sheer brilliance and hard work, he's become one of the most talented actors in history.
Keep reading as we'll show you more about his career, personal life, net worth, and more. 
Personal Details
Celebrity Name: Al Pacino
Real Name: Alfredo James Pacino
Gender: Male
Sexual Orientation: Straight
Birthday: April 25, 1940
Birthplace: East Harlem, New York City, United States
Age: 80 years old
Nationality: American
Status: Single
Spouse: None
Height: 5'7"
Weight: 68 kg
Profession: Actor, Filmmaker 
Net Worth: $165 million 
Early Life
Alfredo James Pacino is an Italian American who was born on the 25th of April 1940 in East Harlem, New York City. His parents, Rose and Salvatore Pacino filed for divorce while he was still at 2 years of age which led him to live with his mother in the Bronx.
During his teens, he was called "Sonny" by his friends and he also dreamt of becoming a baseball player. He studied at "Herman Ridder Junior High School" but later dropped out at the age of 17 due to him failing all his classes except English. He later attended the "High School of Performing Arts" and soon left home due to an argument with his mother regarding his decision to enroll in the school 
Pacino then took in several odd jobs in order to finance himself while attending school. He later joined the "Herbert Berg of Studio" where he eventually met his mentor Charlie Laughton. 
Personal Life
The actor is currently single, although he's already gone through a number of relationships, he never actually got married. He's already had three children with the eldest being a daughter named Julie Marie, and twins Anton James and Olivia Rose.
He also had a relationship with his co-star in "The Godfather" trilogy, Diane Keaton. Some of his other well-known relationships were with Beverly D'Angelo, Tuesday Weld, Marthe Keller, and Lyndall Hobbs.
His latest relationship was with the 40-year-old actress Meital Dohan where they met at a party in Los Angeles. Though the couple just recently split up as Dohan has stated that their age gap has made it difficult for them to continue dating. 
Career Beginnings in Stage Play
The actor started his career by acting in various theatre productions and earned his first major paycheck by performing in Clifford Odets' "Awake and Sing" in 1967. In 1968, he starred as "Murph" in the Israel Horovitz's "The Indian Wants the Bronx".
Also in the following year, he was able to play in a Broadway show with the title "Does a Tiger Wear a Necktie?". The show was able to win a Tony Award and also helped Pacino win be able to star in other various stage roles until he was able to get into films. 
Film Career
Pacino started his film career in 1969, where he had a minor role in the short film "Me, Natalie". By 1971, he was able to be in a full-length film where he starred as "Bobby" in "The Panic in the Needle Park". 
His major breakthrough later came along when he starred as "Michael Corleone" in the award-winning film "The Godfather" that was released in 1972. The following year, he became a star in the film that was based on a true story "Scarecrow" as "Lionel 'Lion' Delbuchi".
He later reprised his role as "Michael Corleone" in the 1974 Academy Award-winning film "The Godfather: Part II" and also for its third sequel "The Godfather: Part III" in 1990.
In 1975 he gained more popularity by starring in the film "Dog Day Afternoon". In the '90s he later starred in more successful films such as "Frankie and Johnny" in 1991, "Scent of a Woman" in 1992, "Donnie Brasco" in 1997, and also "The Devil's Advocate" in 1997 with Keanu Reeves.
By 2002, Pacino had the role of the protagonist of the psychological thriller "Insomnia". He also played the role of the as the antagonist of the blockbuster hit "Ocean's Thirteen" in 2007. He was also able to direct a movie in 2011, which was based on Oscar Wilde with the title "Wilde Salome".
Recently in 2019, Pacino took in the role of Jimmy Hoffa, the controversial leader of the Brotherhood of Teamsters, in Martin Scorsese's "The Irishman".
Awards and Achievements
Throughout Al Pacino's successful career as an actor, he was able to receive several awards and accolades through his magnificent performance in films. His performances in stage play earned him "Best Featured Actor" and "Best Leading Actor" in the Tony Awards.
His role as "Michael Corleone" in "The Godfather" series got him nominated for the "Best Supporting Actor" and "Best Actor" categories in the Academy Awards. He also won the "Best Actor" in the Academy Awards for his performance in the film "Scent of a Woman".
With the skill he showed with his performance as"Michael Corleone", the character became the American Film Institute's 11th most iconic villain in history.
Total Net Worth
Al Pacino currently has a total net worth of over $165 million.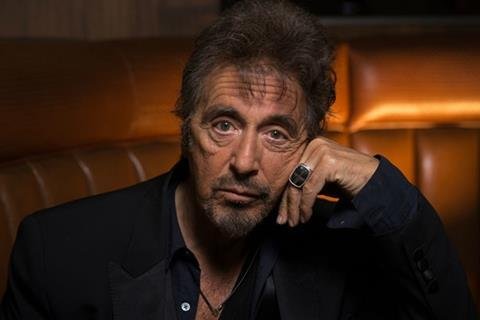 This is no surprise,  with a career that has spanned for more than 5 decades with carious iconic roles This man is undeniably one of the most successful actors in the world.