Freshly made Italian vegetable spread is renowned all over the world for its great consistency and taste. Italian spreads can be used as a dip or in wraps such as sandwiches or burgers.
Using a spread is perfect for a quick savory vegan breakfast. It melts in your mouth and has delicious flavors of various vegetables. However, you can make it spicier by adding garlic, parsley or basil, hot chili powder, nuts, or even chickpeas. The simple version of mouth-watering Italian vegetable spread is irreplaceable.
Roasted Vegetable Spread: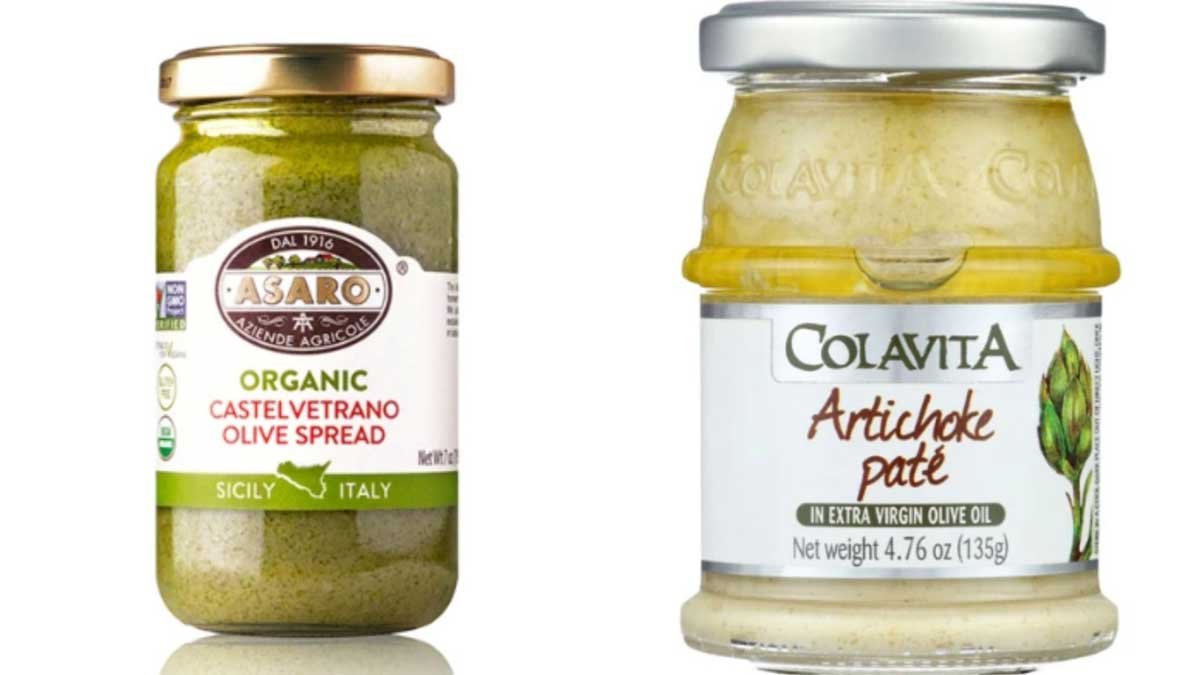 Ingredients
Medium carrots cut into 1-inch pieces: 4
Sweet red peppers cut into 1-inch pieces: 2
Medium shallots cut into half: 2
Garlic cloves: 3
Olive oil: 1 tablespoon
Freshly ground black pepper: 1/2 teaspoon
Salt: 1/2 teaspoon
Balsamic vinegar: 2 tablespoons
Snipped fresh rosemary: 1 teaspoon
Fresh rosemary springs(optional)
Assorted vegetables: Broccoli florets, cauliflower florets, and/or zucchini sticks
Instructions:
Preheat the oven to 425 degrees F.
Take a shallow roasting pan and line it with foil.
Place carrots, red sweet peppers, shallots, and garlic in the roasting pan.
Pour a little olive oil and sprinkle black pepper and salt on top.
Cover the pan with foil and roast for 20 minutes.
Uncover the pan and stir the vegetables.
Start roasting these uncovered vegetables for 20 to 25 minutes more or until vegetables are tender and lightly browned.
Let it cool for some time.
Transfer the vegetables into the food processor.
Add vinegar and 1 teaspoon rosemary to the food processor.
Process the vegetables until a smooth paste.
Garnish the Italian veggie spread with rosemary sprigs and serve with vegetable dippers.
Roasted Eggplant Spread:
Ingredients
Roasted Eggplant(small or medium): 1
Roasted red peppers: 2-3
Roasted carrot: 1
Salt(as per taste)
Olive oil: 1 tablespoon
Instructions
Make sure your vegetables are well roasted in a pan having a little olive oil. When the vegetables are roasted well, the skin should be ready to remove.
Keep the eggplant in a covered jar to remove bitter stuff and let the roasted vegetables cool for about 30 minutes.
Peel the skin of eggplant and pepper to make the spread smoother and more delicious.
Put all the roasted vegetables in the food processor and until a smooth paste.
Add olive oil and salt to taste.
Top the spread with herbs like parsley/basil for extra health benefits and some nuts/seeds to add more healthy fats and protein.
Use the spread over a slice of whole-grain/gluten-free bread for a healthy breakfast.
**The spread can be stored in the fridge for 3-5 days without getting spoiled.
Health benefits of eating freshly prepared Italian vegetable spread
The nutritive value of Italian veggie spread is high due to the presence of nutritious vegetables and olive oil. Since the veggies are roasted in olive oil and sweet red pepper, the content of powerful antioxidant lycopene is high due to the presence of red pepper.
Olive oil makes the recipe even tastier and highly nutritive. There are many other popular Italian spreads such as black olive spread that boost the nutritional content of the recipe.