Want to market your business effectively and drive more sales? Have you given the proper care and thought to product packaging?
At its most basic level, product packaging serves as a way to keep your items safe and ready for purchase. However, it's important to realize that product packaging can also serve as your most powerful marketing tool if you've put in the effort to perfect it.
Luckily, we're here to assist you. In this article, we'll tell you how you can use your product packaging as a marketing tool.
Define Your Brand Identity
If you want to improve product packaging, you need to make sure that you've thought carefully about your brand identity.
You should think long and hard about what your brand values are, the type of brand voice you want to use, and what you're hoping to accomplish. Determining what your brand identity is and how your product is unique in the marketplace is essential for creating better packaging.
Additionally, you should also have a clear idea of who your customers are as well. Be sure to create buyer personas and get a clear idea of who you're marketing your product to.
Having a clear idea of your brand and its audience will help you make better decisions regarding your product packaging. It can help you to create packaging designs and aesthetics that will help you connect with them more easily.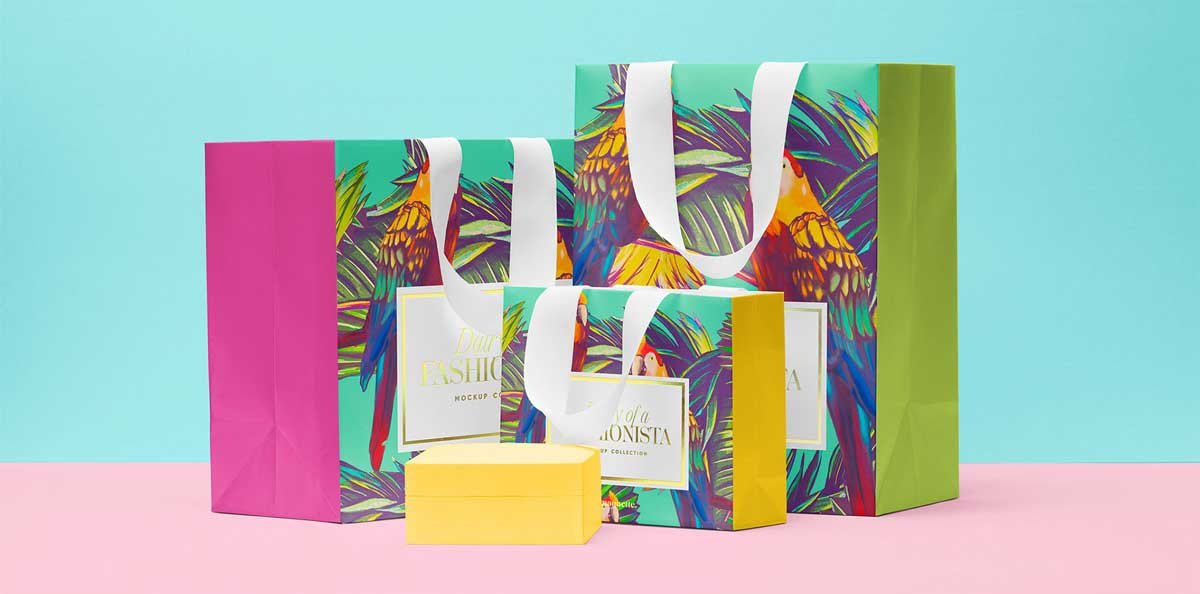 Aim For Consistency
Once you have established your brand identity, it's important that you keep it in mind when creating product packaging. Ensure that any product packaging you create is cohesive and consistent with your brand and with packaging for your other products.
If your product packaging doesn't fit in with your brand persona, you may have a harder time building and maintaining a great brand reputation. It may make your company seem less professional as a result.
While product packaging shouldn't be identical with every product, you should use similar design concepts, typography, and color schemes to make your brand seem more consistent.
Make Your Brand Known
When using product packaging as a marketing tool, one of the most important things to do is to make sure that your brand name is front and center. It should be easy for buyers to find your brand name on the packaging.
By keeping your brand name prominent on packaging, consumers will eventually begin to equate your brand with quality products. Placing your brand name on product packaging will build trust and may make it more likely that a product will sell.
Include the Right Information
It's also important to make sure packaging labels contain useful information if you want to give your product a better chance of selling.
Many people decide whether to buy a product based on its details. Including essential information about the product on the label can be helpful for swaying consumers who want to have the full picture before making a purchasing decision. A food product, for example, should have essential information about ingredients and nutrition facts.
Failing to include essential information about a product, and not taking the target buyer into account when doing so, can be a big mistake.
Carefully Consider Packaging Materials
In addition to considering what information to put on your packaging, the materials you use also matter a lot and can influence whether someone buys your product or not. Using the wrong packaging materials can make your product seem unprofessional and may put off certain customers, so make sure you're using high-quality packaging materials and designs.
It's also a good idea to use sustainable and environmentally conscious practices and to eliminate packaging materials that can negatively impact the environment. Many consumers buy products with their carbon footprint in mind, so it's a good idea to ensure packaging is eco-friendly if you want to get more sales, increase customer loyalty, and strengthen your brand.
Create a Unique Design
If you want to use product packaging to get more sales, then you may want to go the extra mile to ensure that its memorable and unique. Unique packaging designs will attract more attention, encourage more sales, and may give your entire brand a boost.
Packaging that has a personality of its own is hard to ignore, and if you have a quality product within it, you may find that sales increase. If you can make your product packaging more interesting, you may find that it helps get more results for your business.
Unfortunately, it's not easy to make high-quality product packaging while also making it memorable and unique. Fortunately, great packaging design companies can help you with this.
Be Concise
While you should be marking sure that there's plenty of useful information on packaging, you shouldn't go overboard with your design. If your packaging design seems cluttered, it may reflect poorly on your brand and could make your product seem unprofessional.
While you should aim to include any product information that a customer needs to know to make a buying decision, it's also important to be concise. Don't include a lot of information that isn't necessary or add any text that will confuse buyers.
Additionally, you should also avoid making the design too strange or off-the-wall. While you should try to make your product packaging memorable, try to do it in as simple a way as possible while still getting the job done.
Using Product Packaging As a Marketing Tool
If you want to get more product sales, then it's important to realize what an important marketing tool product packaging can be. By making the most of product packaging and improving your designs to perfection, you'll have an easier time building your brand and creating a loyal customer base.
Looking for more branding and marketing tips? Take a deeper look at our blog now to find more useful tips and insights.