Gamers tend to concentrate on graphic cards, monitors, cases, and processors when furnishing a gaming center.
In the process, they forget to shop for a quality gaming chair, which is vital in preventing lower back problems caused by long periods of sitting and significantly improving our gaming experience.
In this article, we discuss the best top 3 affordable gaming chairs available in the market.
Affordable Gaming Chair Options
Generally, the best gaming chairs cost not more than $200, and in very rare cases, they can go for as little as $100. The following are the top 3 best gaming chairs options that will be suitable for your game center:
Cougar Explore S
Max load: 264.55 pounds.
Tilt: 90-155°
Seat height: 15-17.32''
Seat depth: 22.44''
Seat width: 25.8''
Backrest width: 21.5''
Backrest length: 34.3'
Ergonomics: 3D armrests, padded headrest, lumbar pillow.
The Cougar Explore S is a gaming chair made out of high-density foam and wrapped up in stylish perforated PVC leather that enables you to continuously remain relaxed even during intense gaming sessions.
The chair goes for about $270, which is quite expensive. On the upside, it consists of heavy-duty metal that is enough to support up to 264 lbs.
OFM Essentials Racing Chair
Max Load: 250 lbs.
Seat depth: 19''
Seat Width: 20''
Seat Height: 17-20.25''
Backrest Width: 19.75''
Backrest Length: 29.5''
The OFM Essentials racing chair is a black leather chair that is made out of mesh fabric. The purpose of the mesh is to allow the chair to stay cool and comfortable even during long racing sessions. Furthermore, the seat comes with flip-up armrests in four popular colors to fit with any of your gaming setups.
AKRacing Core Series EX
Max load: 330 lbs.
Tilt: 90-180°
Seat Height: 13.4-16.7''
Seat Depth: 19.6''
Seat Width: 14.9''
Backrest Width: 21.2''
Backrest Length: 32.6''
Ergonomics: adjustable armrests, lumbar pillow, neck pillow
The AKRacing Core Series EX is a gaming chair well known for its cold-cured foam padding and pairing breathable, high-quality fabric upholstery that makes your chair feel more comfortable. Moreover, this EX model seat comes with an extra-wide backrest and seat suitable for all gamers who like to lean back while playing.
Features Look for in an Affordable Gaming Chair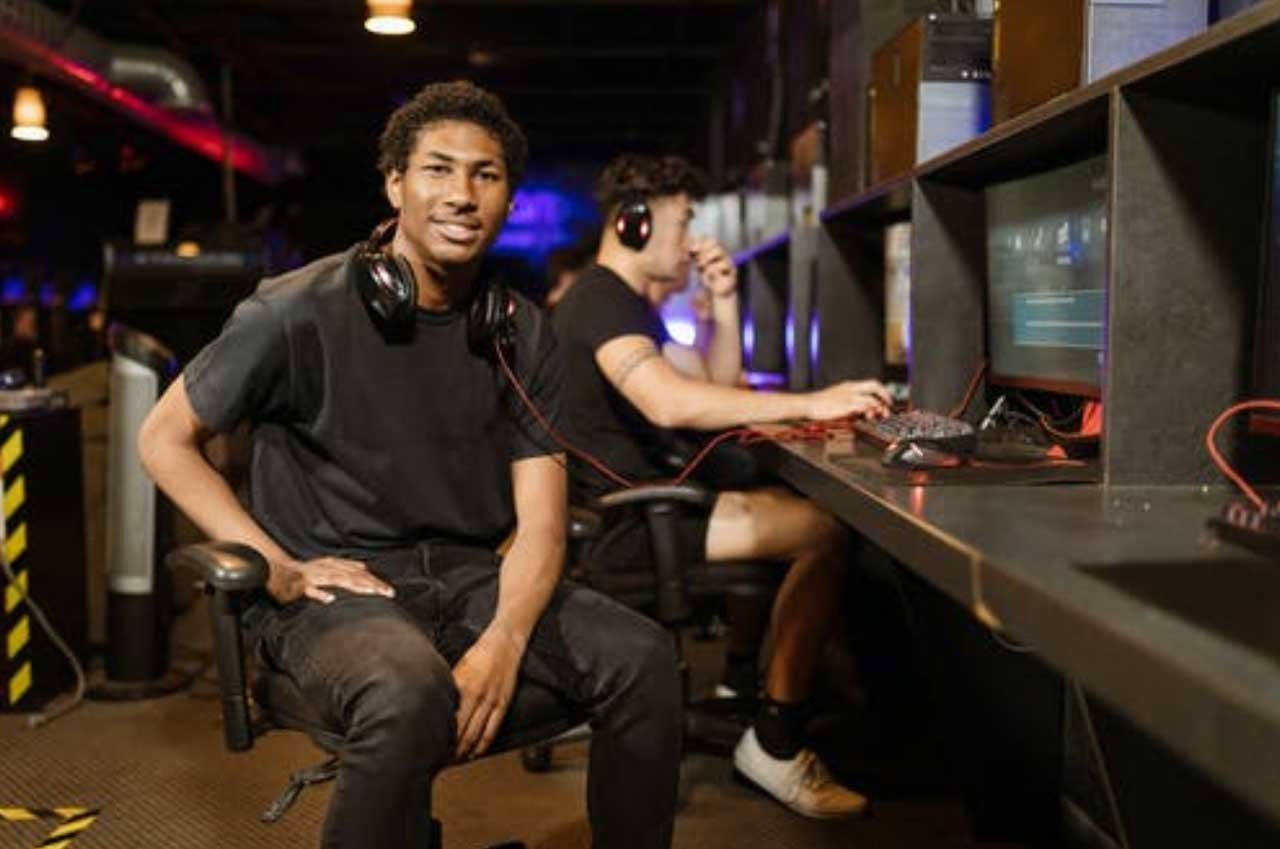 Base

– almost all gaming chairs costing not more than $200 have a plastic base but, this should trouble you as long as you check the thickness and durability of the base material.

Padding

– it is advisable to avoid gaming chairs with thin cushions in order to prevent you from being sore after long gaming sessions.

Upholstery –

remember to double-check the material your gaming chair is made out of. This is because low-quality upholstery will start to peel and crack after a short period of time.
Conclusion
You might think that affordable gaming chairs, especially those costing less than $500, are a hoax to cheat you out of your money and leave you with a poor-quality chair.
What you don't know is that you do not have to spend all of your money on expensive gaming chairs to get the comfort and lower back support you need. All you need is a good eye for detail, and you will get a gaming chair that meets your needs without breaking your bank.