Inspired by the Danish reality television series that has a title, Gift Ved Første Blik, the American version Married at First Sight premiered its first season on January 13, 2015, on FYI.
The series has been running since 2015 and its recent release is the eleventh season which premiered on July 15, 2020, followed by kickoff and a matchmaking special in the same month.
The Plot
Married at First Sight is a reality television series that caters to couples who meet for the first time and are expected to agree and marry their designated partner paired by some experts.
The couple's married life is put into a test for eight weeks living under the same roof as husband and wife. However, after eight weeks, both partners should decide whether to continue being married or get divorced.
Couples who were invited do not start as a couple right away. They come into the designated place and write their individual preferences of an ideal partner along with their personal details. Experts would then pair them up with other members followed by wedding preparations and a  bachelor or bachelorette party. 
On the wedding day, they are expected to agree to this marriage however they can always choose not to push through with it and choose their own decision. Once they made their final decision, they may continue with the wedding to share the bed for a honeymoon up to living together and assessing their relationship within the eight weeks.
Over the eleven completed seasons, 39 couples have been chosen for the marriage in the trial. Out of these 39 couples, 21 chose to stay married while five from the recent season are still in the process of finalizing their decisions. 
Since April 2020, nine couples remained to still be married while others eventually chose to divorce.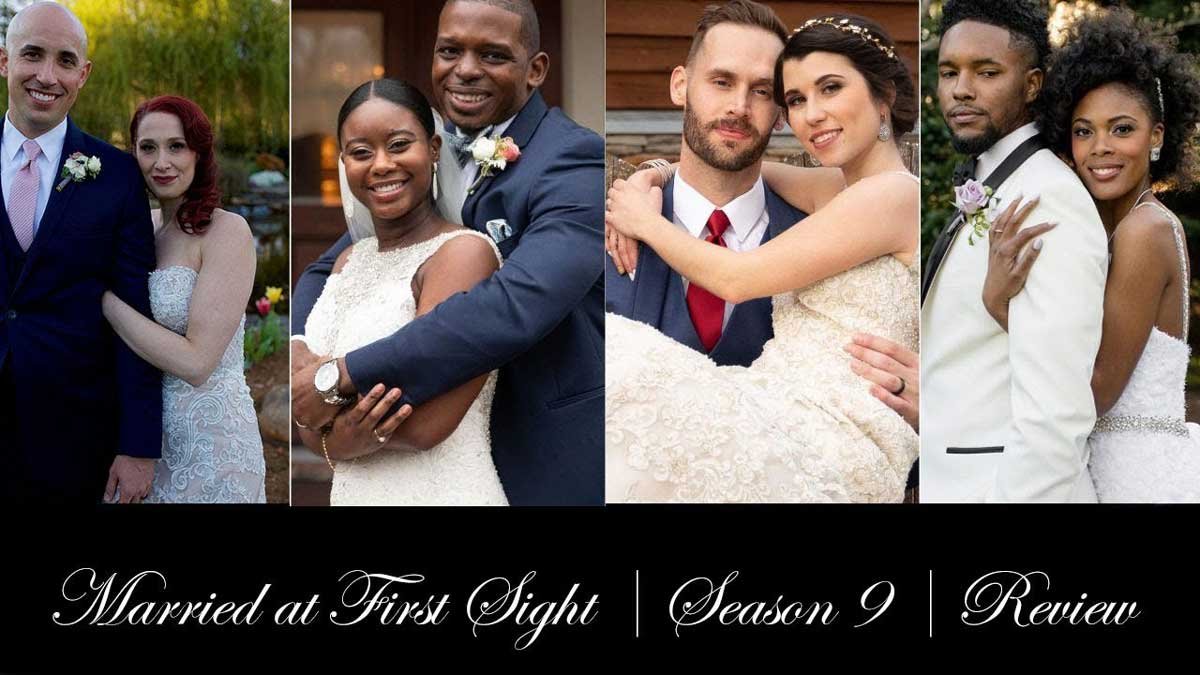 Movie Cast
The casts per season vary every release as couples change over time. Since the focus of the television series is to marry off paired up couples and help them decide to assess their relationship whether to stay married or get divorced for eight weeks, it is expected that the casts of this reality show will change every season.
The series invites three to five paired up couples with distinctive backgrounds and a variety of personal preferences. They are to try this newly found relationship and have their married life documented for eight weeks before finally deciding whether their partners are who they wanted to share the eternity with. 
The ongoing eleventh season features Henry, 35 years old who is a clinical recruiter paired with Christina, 30 years old, a flight attendant.  The next couple is Amelia, 27 years old, who is in the middle of completing her medical residency and someone who thinks that it is really possible to learn to love someone, matched with a director of a theatre company named Bennett who has been in a bad relationship before and secretly wishing someone to come and love him earnestly as much as he would love his partner. 
There are more casts from the eleventh season however, you must have to find out more about their married life by watching the season and witness how their relationship will turn out. With the five couples still learning more about their partners, more audiences are anticipating for a twisted turnabout of events over time.
Their partner relationship experts also change per tri-season and some would last until the end however, it is not definitive that these experts will stay until the very end.
Married at First Sight Season 12 Release Date
Married at First Sight first aired in January 2015 and currently running their eleventh season. The series has run a total of 68 episodes which is still considered part of the most-watched television series of all time. 
This August, Married at First Sight was renewed for an additional six seasons totaling to a definite release until its seventeenth season. Fans across the world are anticipating these releases as it means that we can watch the television series for a long time without thinking of whether it will be canceled for the year or not.
Movie Trailer
As of the moment, there are still no official releases for the twelfth season as the preceding season just ended however, you may stay and browse some clips and specials released by the most-watched television series in the U.S.