Room decor for a teenage girl can be very different, just like teenage girls themselves. Therefore, it is important to choose it together, taking into account not only your concerns but also the child's preferences. In this article, you will find complex and simple interior techniques, often not even requiring serious designer skills.
Every girl has her vision of the room. Not every girl wants to live in "Legally Blonde" movie decorations. But even pink throw pillows can be stylish and fit well in the interior if you search for them in the right place.
Especially if you choose neutral, pastel shades of wallpaper, flooring, furniture. In such a room it is easier to choose textiles and decorations, they can be changed quite frequently, without remodeling the entire environment. It is not necessary to make the interior too bright, because these kinds of colors cause overexcitement, with which a teenager in the coming years will already have troubles. A pile of colorful textiles is generally the best way out of the situation. Unless, of course, your girl prefers something quite restrained.
A room for a teenage girl
To start with, a teenage girl's room should have a little more function than a baby girl's room. Now you can forget about the play area. Well, you can keep the most-most favorite toys with which youngsters can cuddle while listening to sad love songs. But the sleeping area now has a special meaning – here the girl will lie on the couch while chatting on the phone, or even do homework. So a big and beautiful bed – it's probably a must-have.
The work area will expand because for a teenager there are a lot more lessons and the need for books, notebooks, and stationery. And the computer is most likely to turn from a toy into a constant companion in life. As a consequence – you can't live without good lighting!
Division of space: the main zones
Zoning the space is the first and most important stage of planning. Draw up the child's daily routine, define his main activities to understand what areas are required for sure. First of all, think about the following areas of the space:
Sleeping area: choose a comfortable single or double bed with soft fabrics and a comfortable mattress;
A workspace where the teenager will study, do homework, and store school supplies (a computer can also be placed here);
Dressing area – a spacious closet or a separate room ( it may vary regarding the space of the room)
A recreation area ( which is separate from the bed): a sofa or armchair where the girl can spend her free time will not be out of place. It will also be comfortable for friends who come to visit the girl, and possibly even for an overnight staying;
A "creative workshop": for a teenager who does art (drawing, sculpting, music). Don't forget to set up a separate corner where the child can devote time to his hobby;
Sports area: an active girl will need a place where she can do gymnastics, store gymnastic equipment, roller skates, skates, skateboard, or even surf – it all depends on the hobbies of your youngster;
Makeup corner – a dressing table with a mirror and compartments for cosmetics will come in handy for a young girl.
Walls are the main accent
The main accent is always on the walls. Especially if they are solid-colored (if you used our advice). You can draw on it, attach various objects to the walls. Think about your teen hobbies. Sometimes the choice of design is obvious.
If the girl is an artist, you can allocate a place for permanent painting, or cover the plane with special paint and draw on it with the chalk every day. For this, you will need a free surface, cement, glossy, acrylic varnish, tint of any dark color, roller. You can buy slate spray or paint, but the cost of the work will be much higher.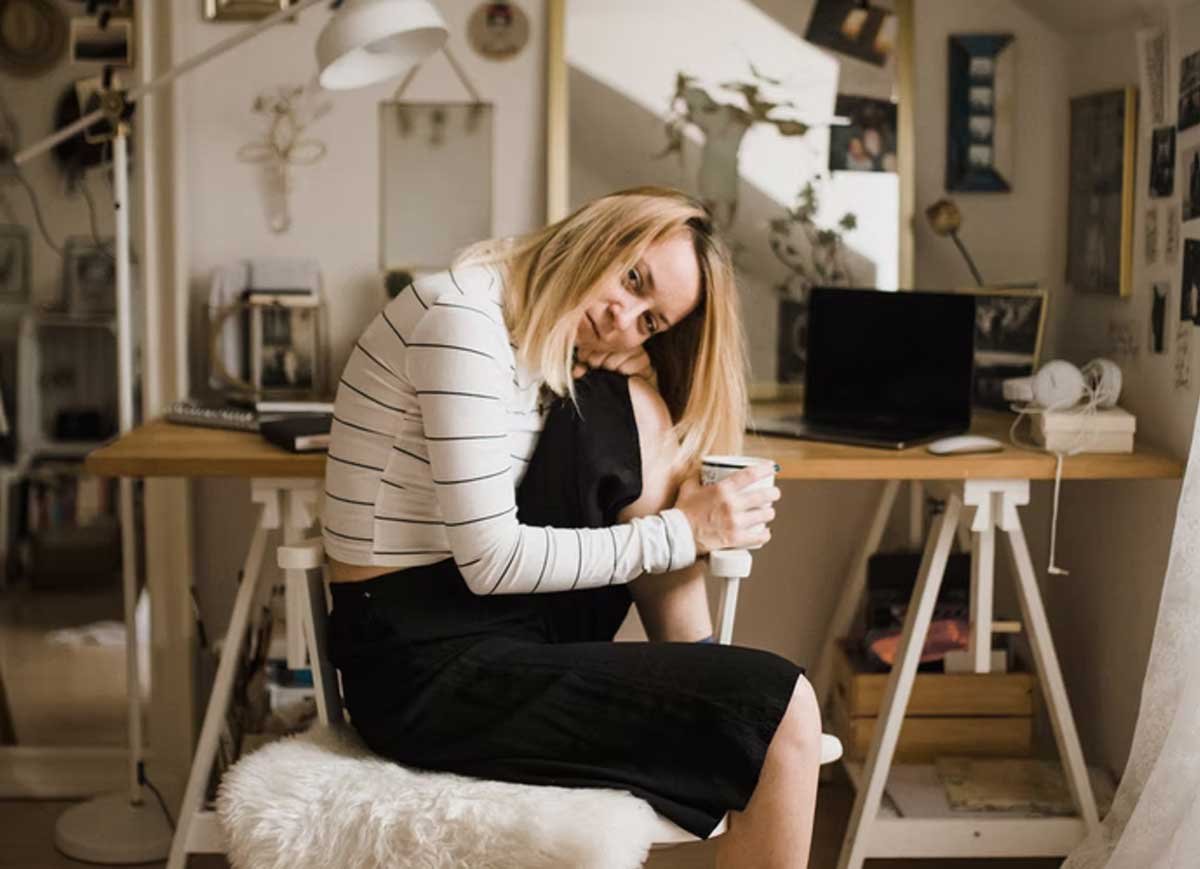 Little details
As you already know, bright details are much better than bright and colorful furniture or walls. So don't hesitate to place interesting and bright design decorations on the place. To make the space not seem cluttered, add very few such things: 2-3 will be enough. Porcelain figurines-birds, unusual glasses for stationery, holders for photos – and the design of a teenage girl's room becomes unique.
It could be almost everything. You kid like pets but still don't have one? Why not fill the space with some decorative pillows from AllAboutVibe.
Careful attention to the quality textile elements you use: it is better to choose natural and environmentally friendly materials for children's rooms. As for appearance, give preference to soft textiles. For the delicate bedroom of a teenage girl, plush plaids, faux fur rugs, light tulle curtains, lace, and velvet will be perfect. In a minimalist interior, add thick linen curtains and pillowcases – monochrome or with a geometric print.
When decorating the interior for a teenage girl, the main thing is to listen to the wishes of your child: then you can create a room that will be the best for her.