Are you looking for a new series on Netflix to binge on? Then you don't have to worry as we've compiled here some of the most popular TV series to help you on your binge-watching.
Family Guy
First on the list is an American sitcom series created by Seth MacFarlane. Follow the Griffins family in their wacky misadventures that have spanned for over 326 episodes. It's a fun comedy show that has won a few Primetime and Emmy awards.
Suits
Mike Ross, a college dropout, gets hired by one of New York City's Best Lawyer Harvey Specter. They go on and handle various cases while trying to keep Mike's qualifications in the dark.
Dexter
Follow Dexter Morgan, a forensic technician, while also a serial killer vigilante that hunts down murderers that were able to escape from justice. The show has been nominated for several Primetime Emmy's and Golden Globes throughout its run.
Planet Earth
An award-winning eleven episode documentary series that's been rated as one of the best documentaries ever made. Each episode, which took five years to make, is filled with stunning videos of the earth and the vast wildlife that roams around it.
The IT Crowd
A British comedy sitcom that revolves around a bunch of IT workers Moss, Roy, and their boss Jen Barber, with their various antics around their basement of an office. The show aired in 2006 and has become a cult classic ever since.
Broadchurch
Broadchurch is a highly rated British crime drama that focuses on two detectives, Alec Hardy and Ellie Miller who're investigating a high profile murder of an 11-year-old child in Dorest Town.
Maniac
Created by Patrick Sommerville, the psychological dark-comedy show follows two people who meet in a pharmaceutical trial that goes wrong. The show also features famous actors like Jonah Hill and Emma Stone. 
Extras
A 2005 comedy sitcom that follows Andy Millian, an aspiring actor who's only able to work as an extra. See him meet one of the biggest names in the business as he slowly tries to find success in his career.
Luther
Idris Elba stars as Detective Chief Inspector John Luther whose job is to solve murders that are usually involved with serial killers. The show has won several awards like the Golden Globe Awards and the NAACP Image Award for Elbas Great performance.
Mad Men
Mad Men is an Emmy Award-winning series that's set in the '60s and follows the creative genius, Don Draper. A man full of confidence with a troubled childhood who's quite into drinking and womanizing
The Haunting of Hill House
This show follows a family that's moved-in in one of the most famous haunted houses in the country. The series shows how they deal with the loss of their sister while also attempting to answer difficult personal problems.
Breaking Bad
An award-winning TV series that follows the cancer-stricken Walter White, alongside his former student Jessie Pinkman, as they embark on a new business venture of selling meth in order to give a better future to Walter's family before he dies.
Better Call Saul
A spin-off to Breaking Bad, Better Call Saul follows the small-time lawyer Jimmy Goodman, who's trying to turn his life around from his previous life as a con man. Though his terrible luck tries to tempt him into going back into a life of crime.
Daredevil
Follow the main blind lawyer Matt Murdock who works as a crime-fighting ninja that's hell-bent on cleaning New York City's Hell's Kitchen from its vast criminal underworld which is all run by Wilson Fisk, the crime boss of the city. 
Sherlock
A show based on Arthur Conan Doyle's Sherlock Holmes, it follows Benedict Cumberbatch as Sherlock Holmes who solves various cases in London alongside his trusty companion Doctor John Watson who is played by Martin Freeman.
Orange Is the New Black
The Emmy Award-winning series lets us see Piper Chapman is sentenced to prison from a decade-old crime for transporting drug money for her ex-girlfriend. She soon faces the reality of how life-changing prison can become.
American Horror Story
American Horror Story is a horror series with its own self-contained story in every season. It's easy to watch and scarily enjoyable to binge on. Their show has also won 94 awards and 429 nominations.
House of Cards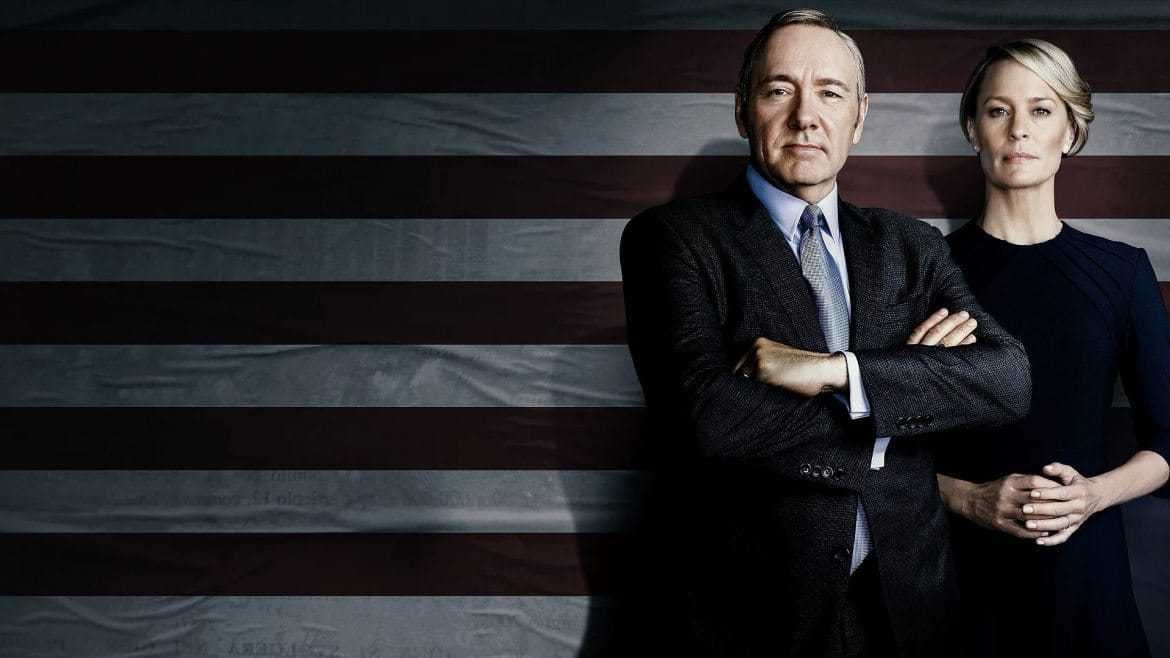 This American political thriller lets us show the inner workings of Frank Underwood and his rise to supremacy while taking revenge on all the people who've betrayed him.
Friends
The 1994 comedy sitcom follows six friends living in New York as they learn to grow up while having a few troublesome and fun adventures along the way.
Frasier
This sitcom shows us Dr. Frasier Crane who moves back to his hometown to start a brand new life and finds a new job as a radio psychiatrist.
Fawlty Towers
Fawlty Towers lets us see the English hotel owner, Basil Fawlty, who's completely incompetent with his job, try to run a seaside hotel. 
The Office
A mockumentary series that shows us the daily lives of office workers in a fictional company in the UK. With the company close to shutting down, they try to make a laugh every now and then to amuse themselves.
Brooklyn Nine-Nine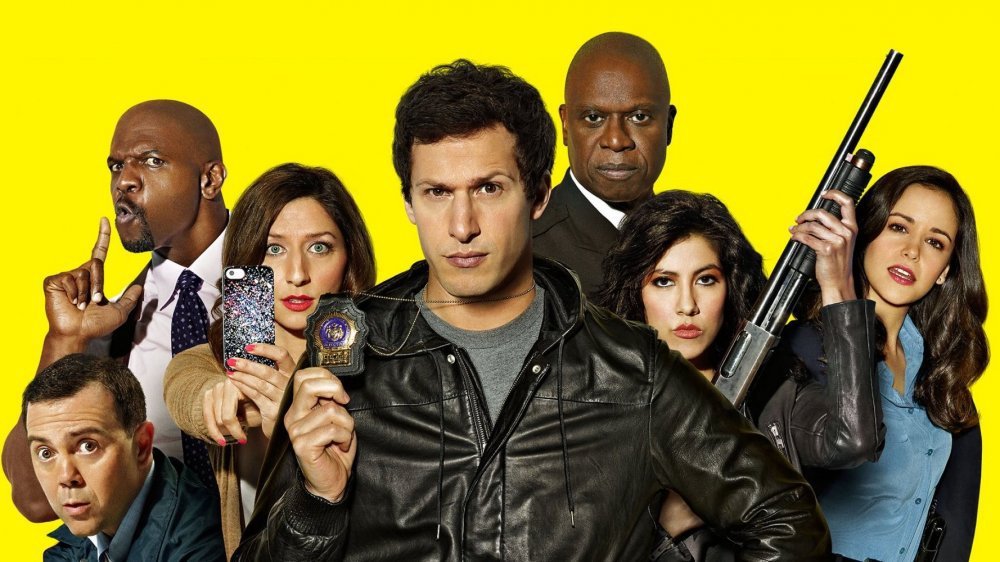 This American live-action police sitcom stars Andy Samberg as Jake Peralta who works in the 99th Precinct of the New York police department. It shows them in their hilarious daily lives as police officers.
Stranger Things
The Emmy award-winning lets us follow a bunch of lovable high school kids who go undercover to solve the mysteries that are going on in their National Laboratory. The series has won multiple awards and nominations and has become one of the most popular series on Netflix.
Black Mirror
A British dystopian anthology series created by Charlie Brooker. It was inspired by the "Twilight Zone", the series shows what society can do with the consequences of advanced technology.