It's that time of year again, you can feel it in the air. You can hear the jingle bells in every television commercial. It's Christmas time! Time for roasting chestnuts, egg nog, cookies, and presents. This year it's going to be a little different.
Thanks to the Covid-19 pandemic, we're all stuck at home this holiday season. We've been stuck at home since March, you say. You're right. So what better reason is there to bring the sparkle season to your home? When you are ready, Decorator's Warehouse is a great place to start because it has everything you need related to Christmas for everyone and every budget.
This guide will give you some neat tips for how to decorate your home for Christmas. Read on to learn more about it.
Get Some Candles
Nothing says a classy, solemn Christmas celebration like candles. Think about all those candles burning during Midnight Mass, and how they fill the room with love, light, and warmth. Yes, holiday candles are an easy way to decorate your home for Christmas.
The best part is, you can buy all sorts of candles that have great Christmas scents. From classic pine and juniper to spiced orange and sugar cookie, these candles will add the smells of the holidays to your home.
Artificial Snow
We've all been dreaming of a white Christmas, especially this year. With nowhere to go, a world outside blanketed in the beautiful white stuff is the ultimate fantasy. You know with the weather there are no guarantees.
And there's nothing worse than a drab, grey Christmas with pouring rain rather than snowflakes. Bring that festive landscape indoors with artificial snow. Spread it around the tree or augment your other decorations.
Turn your house into a winter wonderland!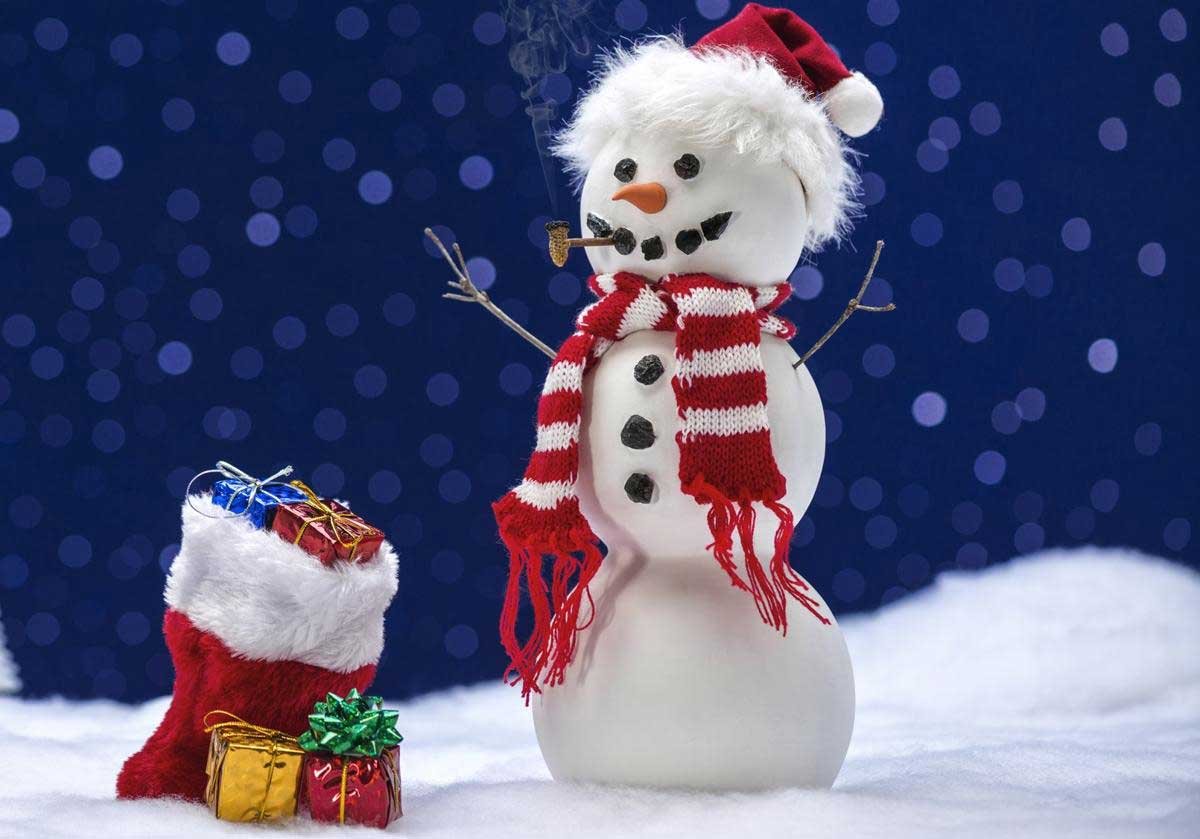 Garland Adds a Classy Touch
There are all types of garland you can use to add a Christmas touch to any room. Simple pine garland makes a great accent for any mantle or window. You can even put it around your headboard to fill your bedroom with the holiday spirit.
If you'd like to go the reusable route, there are many artificial garlands strung with lights that add a welcoming touch to any doorway. You can use them to light up your mantle or even your kitchen cabinets.
Though classic pine garland consists of pine and sometimes red berries for a bit of color, there are so many unique garland ideas if you're crafty.
You can make a garland from citrus to add a neat burst of Christmas color to any room. If you have kids and want to add a classic, homey touch, you can put them to work making a fun popcorn garland for the tree.
Make Your Bedding Festive
Your sheets, blankets, and pillowcases might not be the first place you think of to add Christmas decoration to your home. You need to reconsider. You can give any bedroom a festive holiday pop with Christmas themed bedding.
Snuggle up on a cold Christmas Eve in reindeer flannel sheets, or turn your bed into a Christmas sleigh with bedding sets from Visionbedding.com.
Hang Your Stockings With Care
Almost as fun as the presents under the tree, stocking stuffers are a great opportunity to spread a little joy with a fun, gag gift. You've probably hung the same stockings in your house year after year.
We don't blame you. Christmas is a sentimental time of the year. Those old traditions and decades-old items carry a lot of weight when you decorate your home. You should keep those traditions alive.
That doesn't mean you can't add to them. There are so many festive, unique stockings you can hang to turn any room into a cheerful space. Knit stockings, felt designs, and stockings made out of denim work-clothes add a holiday spark.
There's a great bonus. The more stockings you use to decorate, the more you can stuff!
Add More Trees
Your Christmas tree is the focal centerpiece of your home's Christmas decorations. Whether adorned with white or colored lights, tinsel or crystal, this is the main event of your decorating. A home without a Christmas tree is a sad one, indeed.
No rule says you need to have only one! Adorn your home with festive Christmas trees all through the house. Add a smaller tree to your dining room, kitchen, finished basement, or bedroom.
Add a tree to any room you want to warm up your holiday enjoyment.
Color Color Color
When you haul that box of Christmas decorations up from the basement or out of the garage, you haul years' worth of memories and joy. While a mismatched hodge-podge of decorations is charming, you now have the time to plan.
So use it. One of the best ways to turn your home into a Christmas paradise is to coordinate a Christmas decoration color scheme. While red and green are the dominant Christmas colors, there are many colors to think about.
Rose, gold, blue, white, and burgundy all make for warm Christmas home decoration colors. Coordinate your tree with your dining room table. Weave these colors with ribbon into your garland.
With all this extra time we have at home, this year is the year to really think about your Christmas decorations. You'll thank yourself for years to come.
How to Decorate Your Home for Christmas
When thinking about how to decorate your home for Christmas, know there are no rules. Christmas is a great time to let your creativity shine. If you haven't decorated in year's past, maybe this year is the year.
If you go all out, now is the time to refine your decorating strategy. Either way, a happy, bright home for the holidays will be more important than ever. These tips will help you achieve that.
For more great home decorating ideas, check out our other articles.