Garages are mostly task areas rather than parking spaces. It mostly depends on how one makes use of this space. Most garages have space for parking cars only but their size varies and so does the function i.e. a workshop for DIY projects.
To incorporate that it is essential to have a lighting setup which supports the function of the garage. LED light fixtures allow for the customisation and efficiency required for task spaces.
What are LED light fixtures?
LED light fixtures are efficient and durable light fixtures which improve the overall lighting quality. They make use of integrated LED or LED lamps in the fixture instead of traditional lamps like halogen, incandescent, etc.
There are different LED light fixtures for different spaces. The requirement in different spaces differs regarding the area so there are designated fixtures for both outdoors and indoors. Garages are closed spaces with little to no natural lighting source therefore they require a lighting setup which produces optimal brightness and enhances the working conditions.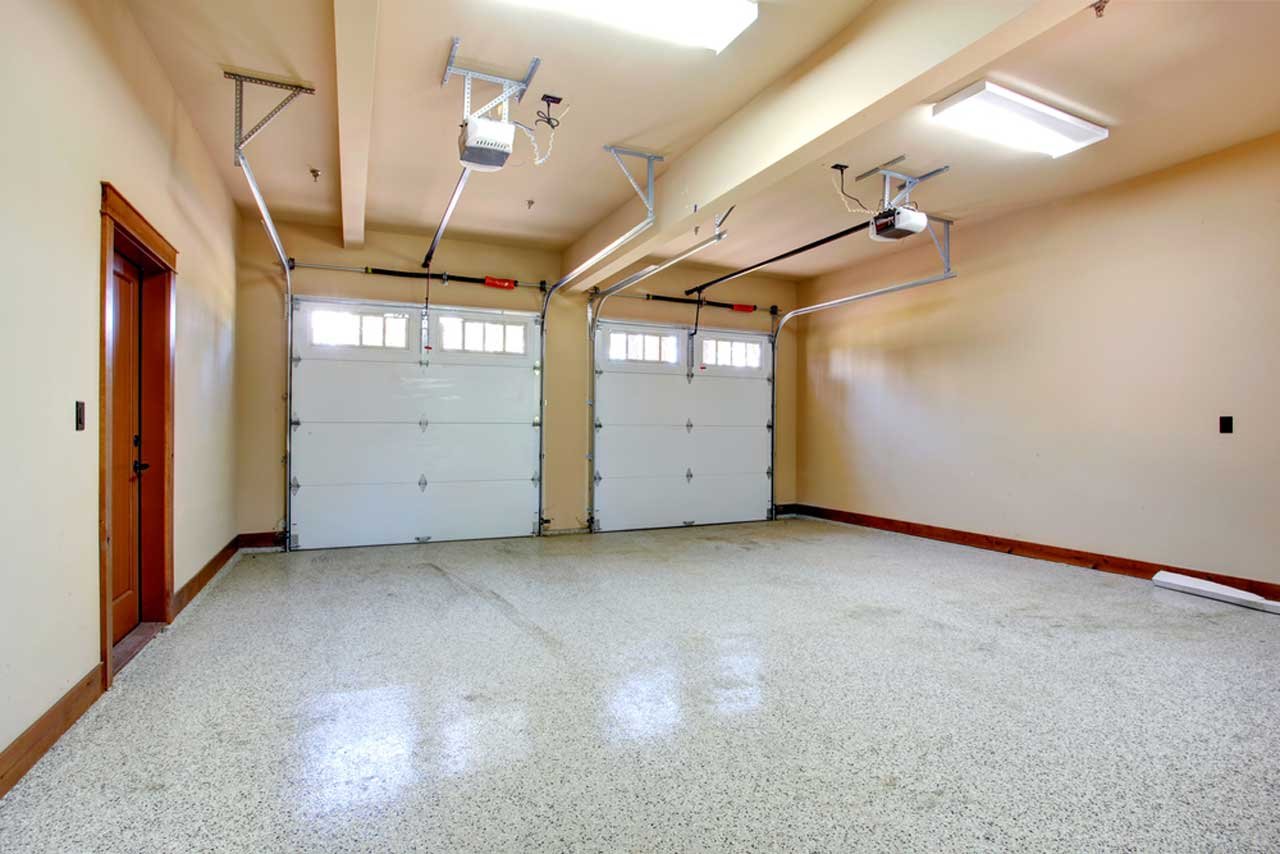 LED light fixture for garages
When it comes to garage lighting, the requirement differs from that of other indoor lighting. It is rather industry or task space oriented and the fixture complies with those safety standards. To get a better overview on how to select the suitable fixture for your indoor garage check this link.
LED shop lights
LED shop lights have a very sleek industrial look. They are available in different sizes for different uses. LED shop lights have integrated LED lamps or T8 tubes which makes them highly economical for garages.
They can produce sufficient light for general and task lighting. The structure or housing of LED shop light is made up of aluminum which makes it resistant against dust, moisture and heat. It has an efficient heat dissipation system which keeps the fixture cool and working.
LED wraparound lights
LED wraparound lights are another variant of shop light fixtures. The structure of these lights is that of a surface or flush mount light except they have a wide and open beam angle. The lens wraps around the lamp in a way that it disperse light in all directions.
The wrap around light fixtures have the same configuration as other shop lights, except they are quite suitable for garages with low ceilings. They occupy very little overhead space and produce bright light which is adequate for general lighting.
LED strip lights
LED strip lights are another very convenient option for garages. These light fixtures have tiny design profiles and are available in different measurements. The strip lights are excellent to install over task areas like work desks or around shelves for accent lighting. They support the plug n play feature as well as they are available with adhesive back.
LED under cabinet lights
Under cabinet lights is another very liable form of lighting for garages. Although these fixtures are not specifically for garages but they serve as excellent sources of aided lighting for task or storage areas. Under cabinet lights are available in unique designs and sizes for any kind of task space.
LED high bays
LED high bay lights are particularly for high ceiling areas as they are powerful bright luminaries. For garages with ceiling height above 20 feet they are the most adequate choice of fixture for general lighting.
Round high bay lights which are commonly available as UFO high bay lights are excellent sources of lighting in garages which have a lot of space to fill and they essentially cover all aspects of lighting. While the larger or linear high bay lights are suitable for industrial spaces and are available in higher lumen output.
Advantages of LED lighting
As per the time and requirements people are reverting to conventional spaces for carrying out DIY tasks or just investing in any particular hobbies or business. This requires a considerable amount of time and planning to create a sustainable place. LED lighting gives exactly what a place requires for long-term function as:
1. They are longer lasting
Each LED manufacturer designs these lights keeping sustainability their first priority. These fixtures have state-of-the-art design and the materials used in structure provide durability. LED light fixtures last for around 11 years with no casualties.
2. They produce higher lumens
The brightness of LED lights is measurable in lumens which are inarguably brighter. The brightness of traditional lamps is measurable by their wattage whereas lumens are not dependable on wattage. LEDs can produce more lumens at lower wattage hence they are better than traditional options.
3. They consume less energy
Because of their ability to produce more lumens at lesser wattage, LEDs are now a convenient medium of lighting in all spaces. Lesser wattage means less energy consumed, which has a direct effect on electricity bills. Not just this but because of higher lumen output the overall layout requires a lesser number of fixtures.
4. They require less maintenance
LED light fixtures are quite durable and once after installation they seldom require any maintenance like traditional fixtures. They are built to last for several years and the lamps have longer functional life. They do not flicker, overheat or go out in emergency situations.
Lastly LED light fixtures allow a lot of customisations for any space. They have variable correlated colour temperature options for warm glowy to bright white light. The CCT is measurable on a kelvin scale ranging from 2500K to 6000K. Not just this, the desirable ambiance for any place is easy to achieve as these fixtures operate on variable CRI. They produce original colours and enhance the texture, which helps with tasks as they require focus on details.
LED light fixtures are easy to install and are compatible with older ceiling designs or fixtures in most cases which makes them more economic and durable.